Before and After
Use the controls to slide the screen between 'Before' and 'After' images, use the arrow buttons to move through the series slides.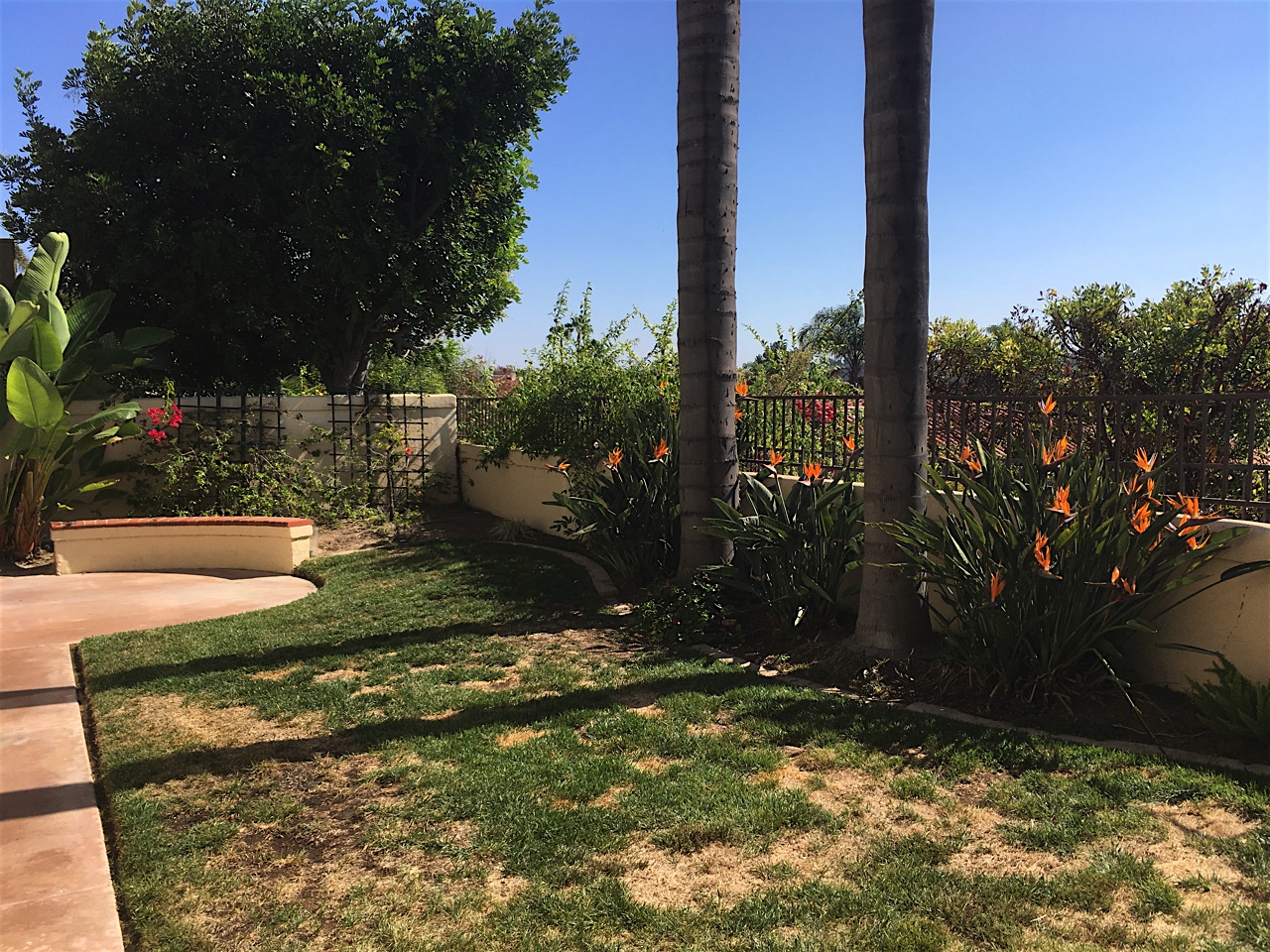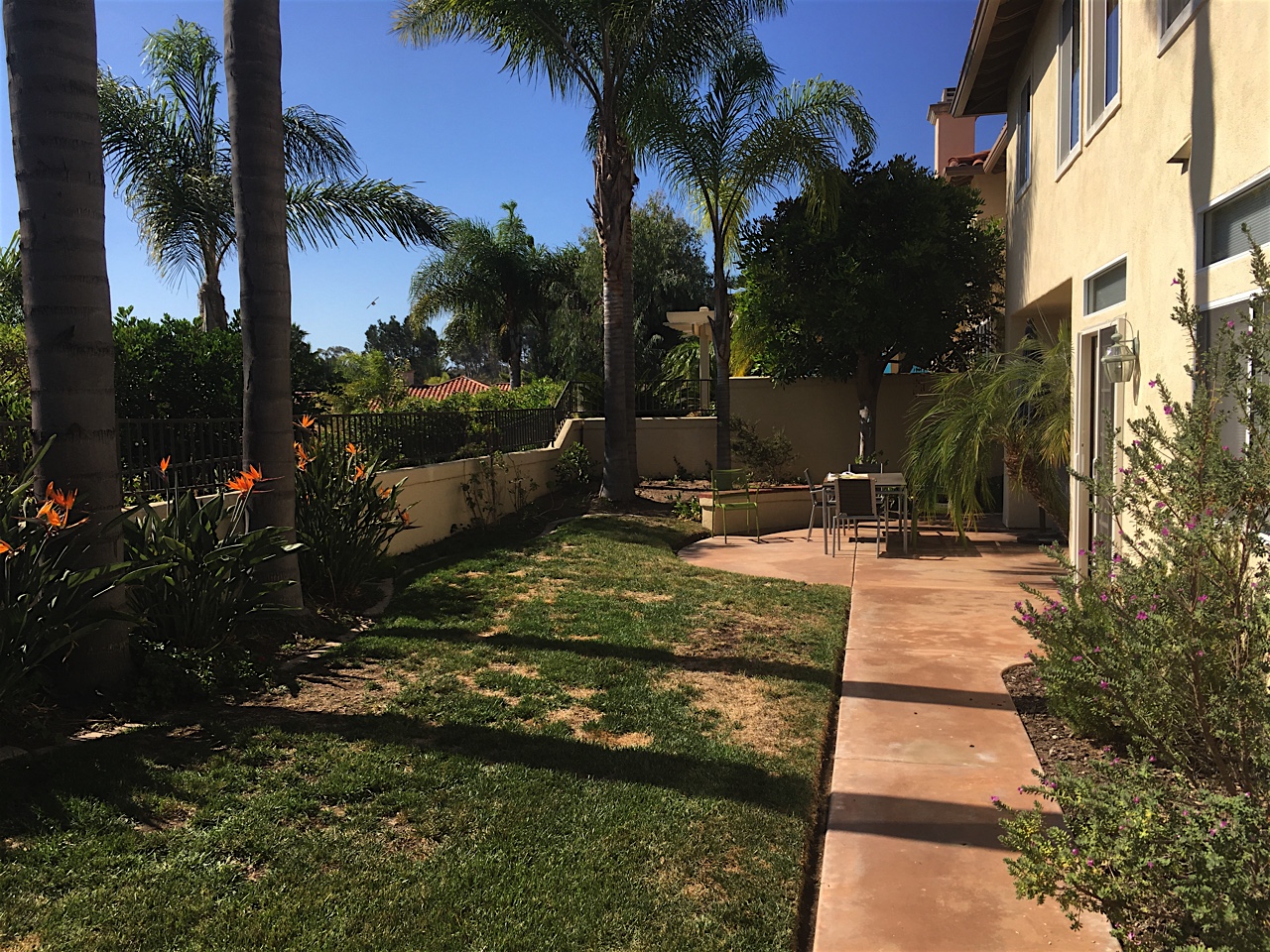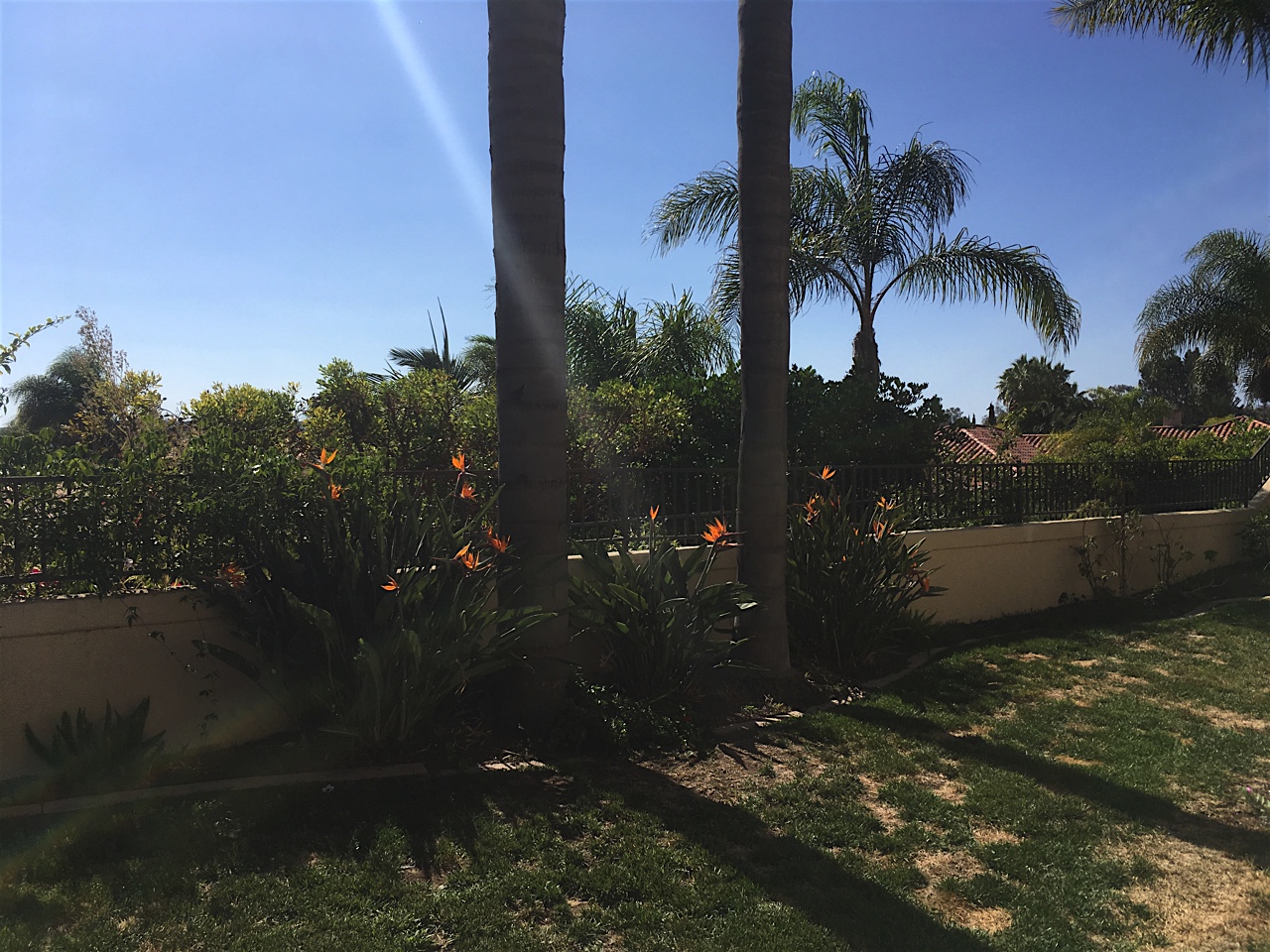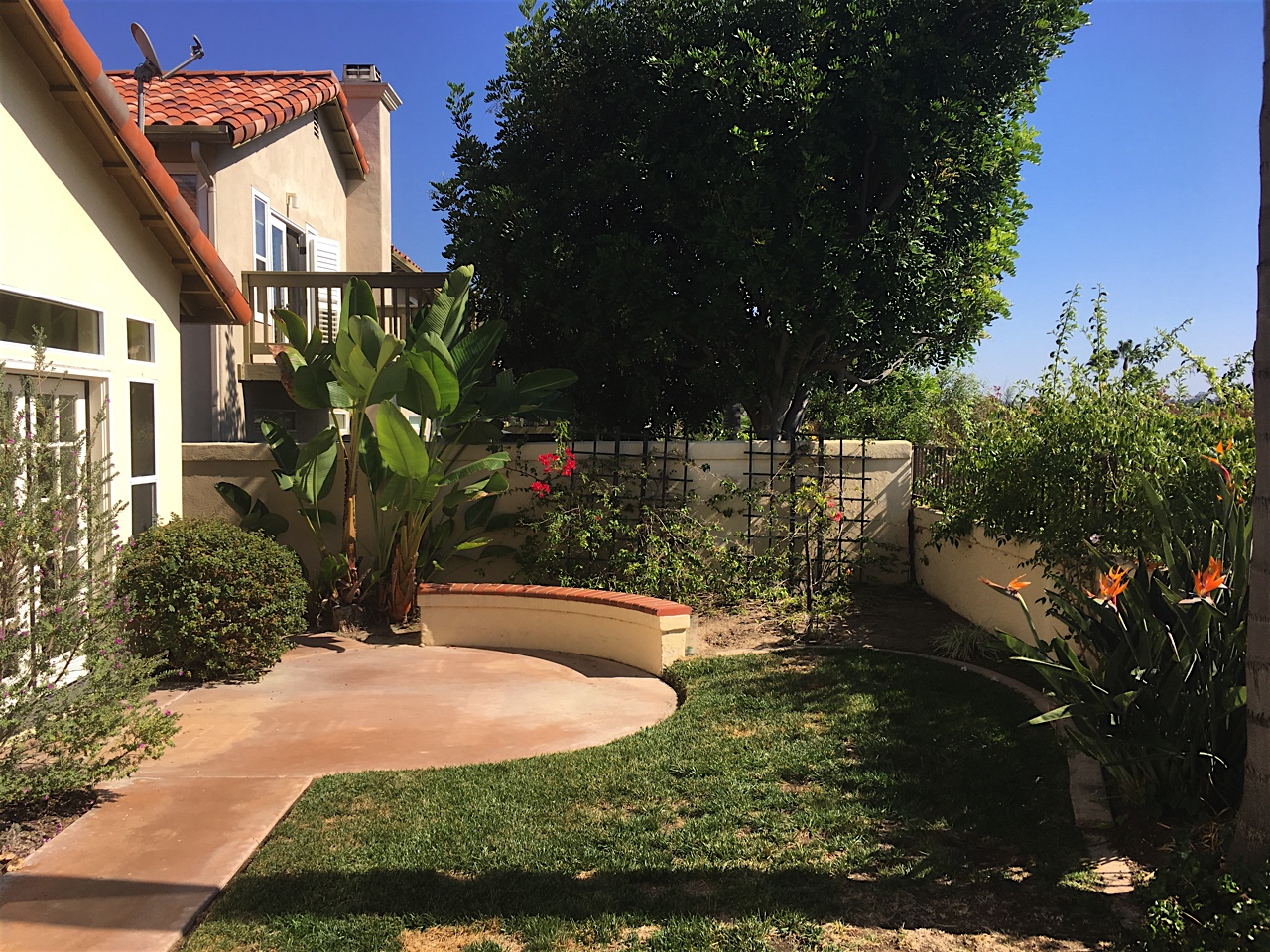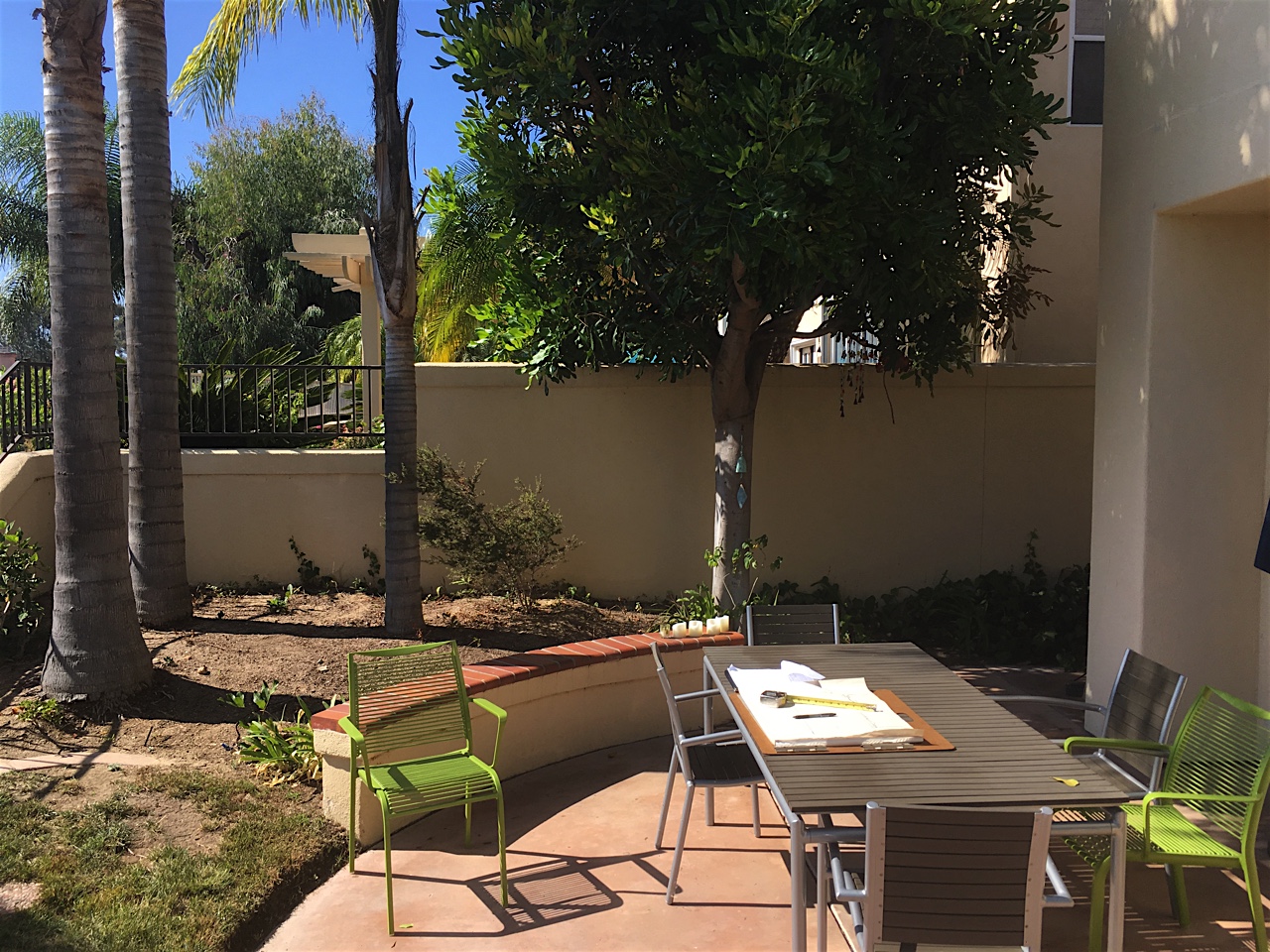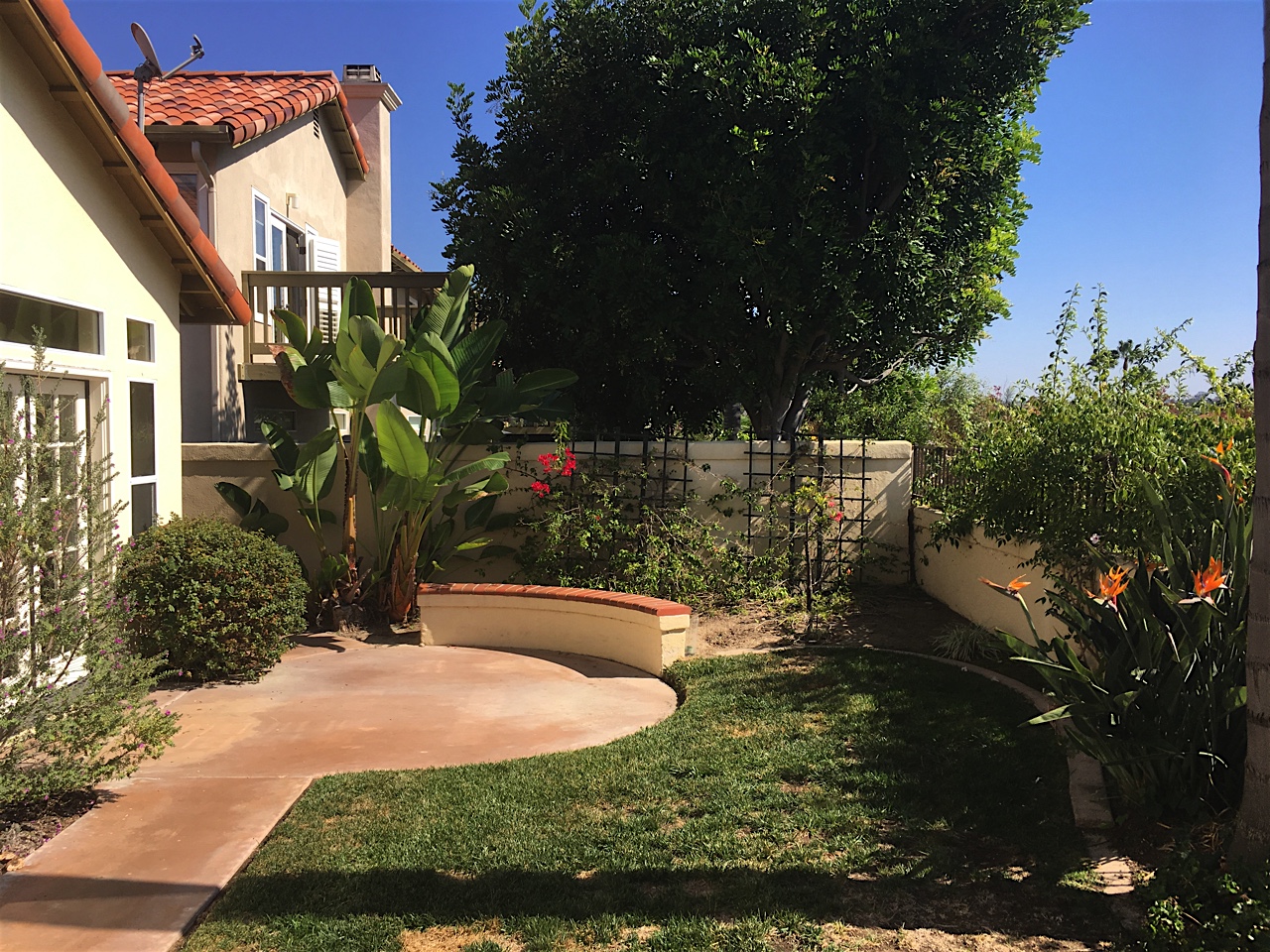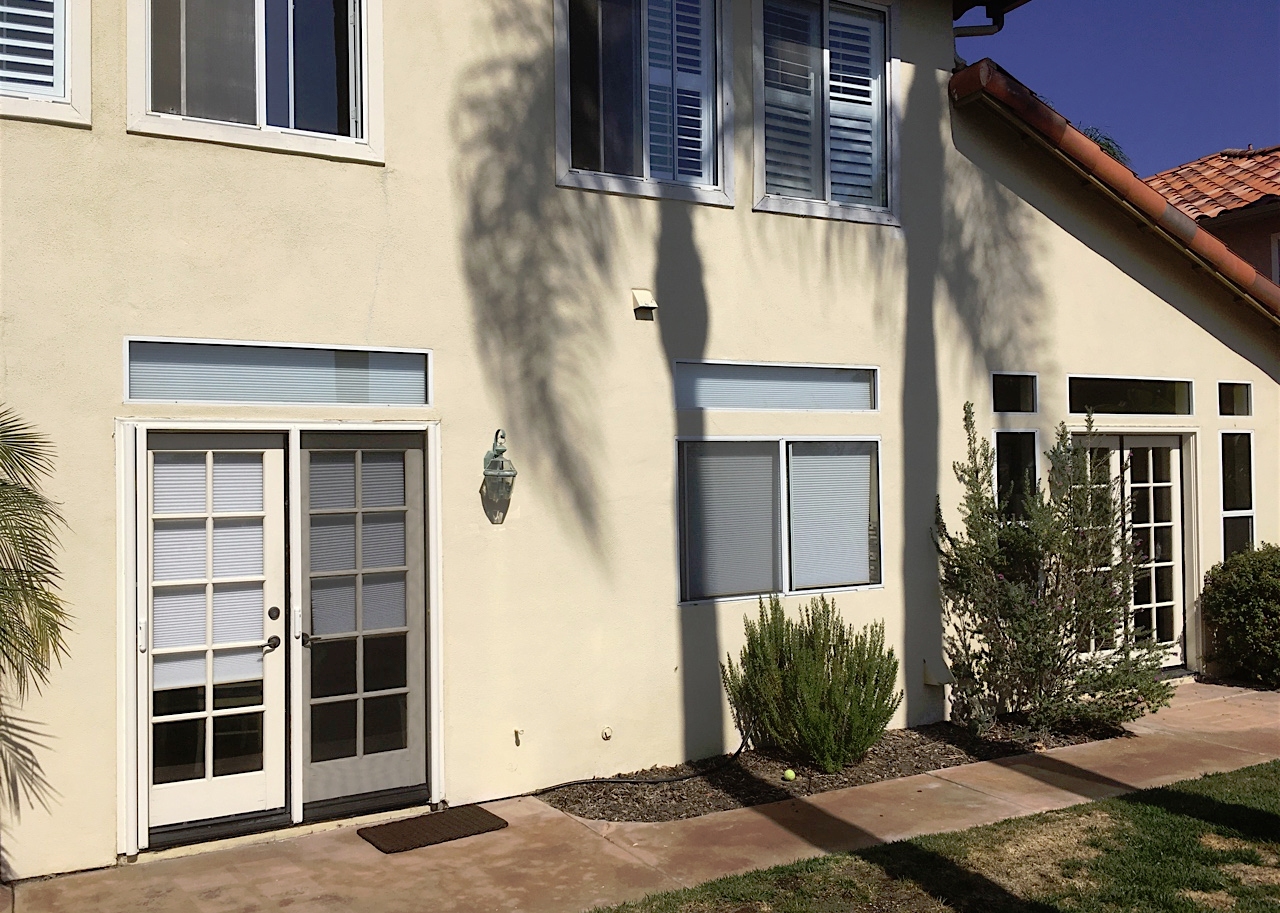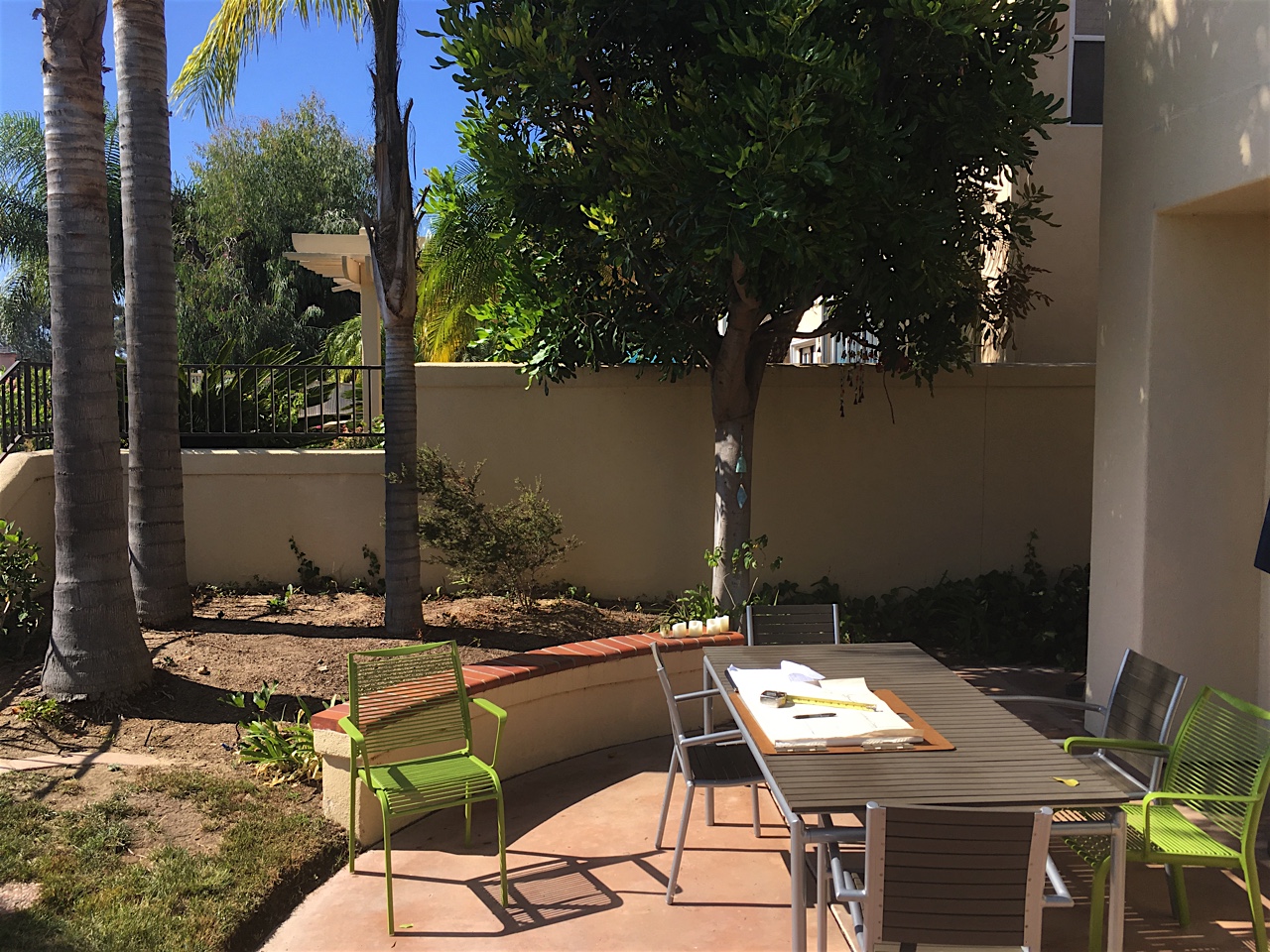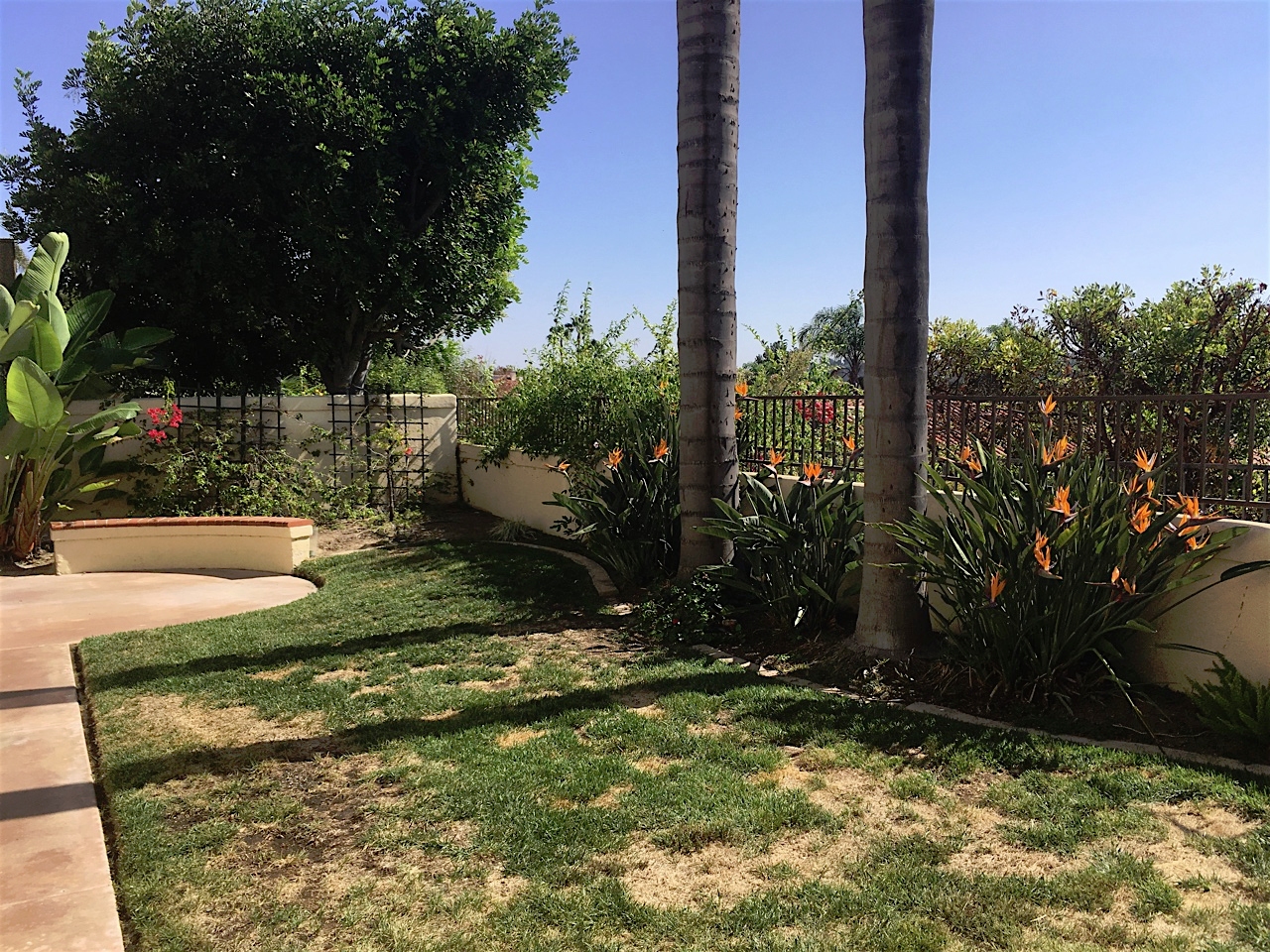 Carmel Valley Residence - A small back yard re-imagined in Del Mar Heights, a community just North of San Diego, California. The clients requested a new clean lined, modern looking space for entertaining that would not look out of place next to a 2 story stucco home with Mediterranean details.  Some shade overhead and on the 2 story walls was required to reduce heat and glare in the exposed South-facing exposure.
The plantings are all drought tolerant, mainly succulent species chosen for bold forms, textures and foliage colors rather than flower displays. Larger leafy shrubs at either end of the space will create screening from neighbors in a few years. Rounded river cobbles  are used as a ground cover, to stabilize slopes,  and also provide a contrasting shape to the fine textured washed concrete paving and seat walls.
The design addressed existing drainage issues by lowering the grade and sloping it away from the house, with the seat walls containing the original grade.  Gaps in the paving slabs filled with pebbles allow rain water to percolate down to the concealed landscape drains.  The overhead trellis is custom made welded steel tubing, with the legs inserted into sleeves in the seat walls to eliminate the need for visible brackets.